3 Best Penang Destinations to Visit
Penang, an island near the Malacca Strait in Peninsular Malaysia, is a popular tourist destination and a culinary paradise. The island is known for its beautiful beaches, rich cultural heritage, and mouth-watering cuisine. Visitors worldwide come to Penang to experience its unique blend of history, culture, and natural beauty.
The island has a population of almost 1.8 million people, making it one of Malaysia's most densely populated states. Penang boasts a high urbanization rate and a thriving economy despite its dense population. The island's economy is powered by the manufacturing and service sectors, with tourism playing a significant role.
If you want to visit Penang, remember to book a flight ticket from Kuala Lumpur to Penang Traveloka.
Penang's Most Popular Destinations
For those short on time but still wanting to experience the best of Penang, Malaysia's tourist haven, there are a few must-see destinations that should be at the top of your list. These popular spots will give you a taste of what makes Penang special.
1.
Georgetown


George Town, the capital city of Penang, is a popular destination for tourists because of its captivating old town. The city's distinguished colonial architecture has earned it the title of a "UNESCO World Heritage Site."
The beautiful murals adorning the city's walls tell unique stories and add to its charm. One must not miss the opportunity to visit the Blue Mansion, one of the city's most iconic buildings when exploring George Town.
The Blue Mansion is a restored 19th-century mansion famous for its stunning Chinese architecture. The mansion features intricate carvings, beautiful stained glass windows, and a courtyard perfect for taking pictures.
Exploring the old town of this city will give you a glimpse of Penang's rich history and culture. With so much to see and do, George Town is definitely worth a visit.
2.
Tropical Spice Garden


If you are in George Town, visit Lot 595 Mukim, 2, Jalan Teluk Bahang, Teluk Bahang. This natural forest is a must-see and offers a unique way to explore the local biodiversity, especially spice plants.
The 6-acre park showcases over 500 types of flora and fauna from all over the world. Stroll along the nature trails and enjoy the beauty of the forest. For an even more immersive experience, consider joining cooking and camping classes.
You'll learn how to use the spices found in the forest to create delicious meals and even get the chance to camp under the stars. Before you leave, stop by the boutique and shop for souvenirs made from spices. This is a perfect place for nature lovers, food enthusiasts, and anyone who wants to experience something different.
3.
Penang War Museum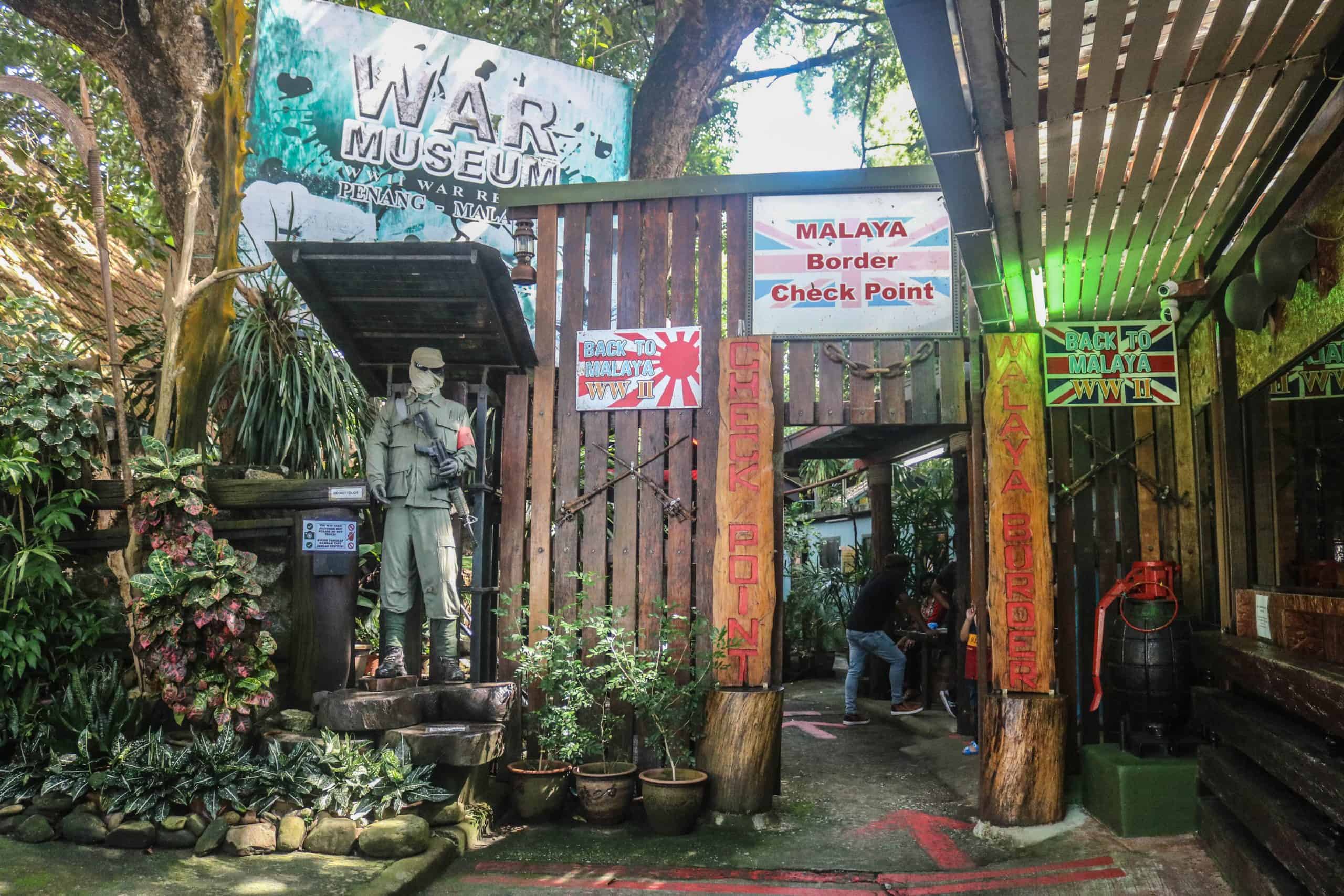 Lot 1350 Mukim 12, Jalan Batu Maung, 11960, Batu Maung, is the address of the biggest war museum in Southeast Asia, situated on the southeastern end of Penang Island.
Originally built as a fort by the British Army in 1930, this museum spans 20 acres in the middle of a forest and is home to a vast collection of war artifacts, including cannons, tanks, and different weapons.
Visitors can tour the barracks, soup kitchens, armories, bunkers, and tunnels used as entry points for submarines during wartime. This museum is a must-visit for history buffs and military enthusiasts.
It provides a unique opportunity to learn about the region's history and its role in wars throughout the years. The museum is open to visitors daily, and guided tours are available for those who want to learn more about the exhibits.
Above are some exciting adrenaline rush activities in Penang from Kuala Lumpur. In addition to these activities, you can explore other options such as guided tours, park visits, and much more during your time in Penang.
To plan the best trip from Kuala Lumpur to Penang, consider using Cathay Pacific Airlines as your trusted airline. Happy travels!