Best part-time jobs to do after SPM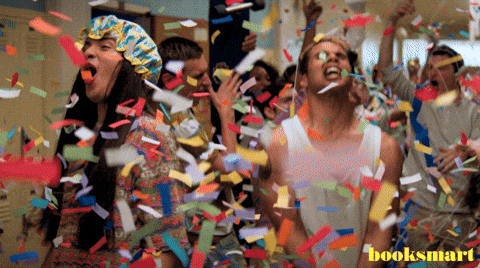 SPM is over! A moment of celebration after battling for years to finally escape high school.
Besides preparing your
study journey after SPM
, there are many
other things
you can do while waiting for SPM results.
Working a part-time job
is one of the options you can do. Will you get any benefits from it?
Well besides
gaining work experience
, you also get to
earn some extra money
for you to spend or put it into your savings before
pursuing your studies
.
Instead of just lying around at home and waiting for months until the result day to approach, it's time to do something beneficial!
Working as a part-timer in Malaysia is quite popular especially among school leavers. Though not many, there are a number of jobs that accept students who have just completed high school.
If you are considering to work after SPM, we are here to help you discover the choices. Below are the best 12 part-time jobs you can do:
1. Fast-food restaurant staff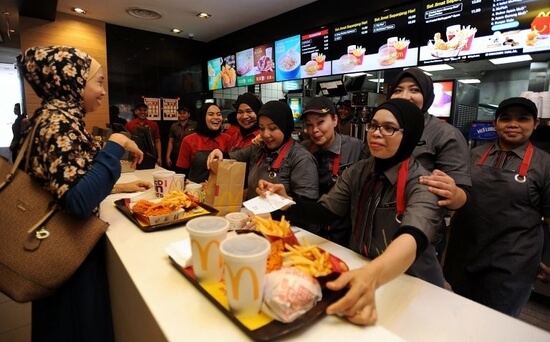 Image source: The Malaysian Reserve
Working at a fast-food restaurant does not require any formal education. It is all about to properly carry out the duties. On-the-job training is given to newbies, so don't worry if you feel lack of the skills needed.
You are responsible to serve customers at the restaurant. Fast-food employees must learn about food safety, sanitation and health regulations. You are also required to ensure customer satisfaction, resolve customer complaints and address any concerns that may arise.
Besides that, other tasks like taking customers' orders, assemble the orders and work as cashiers are what you can expect to do. Fast food is normally served through drive-through windows or over counters in the restaurant.
There are also some fast-food restaurants that do take-out establishments where workers may be responsible for serving food on trays.
The best part of working at a fast-food restaurant is that you get to eat the food for free!
Salary: RM1,400 per month
2. Promoter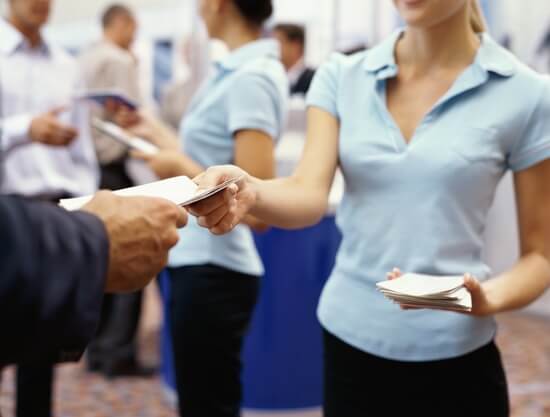 If you have a bubbly personality and enjoy communicating with people, working as a promoter can be a good experience. This job can be challenging as the environment is fast-paced and very result-oriented.
As a promoter, you need to provide the correct information on the products and services you are selling. You have to assist customers in finding the best or suitable products they are looking for. Of course, training is provided in advance so that you are equipped with the knowledge required.
In Malaysia, the most common promoter job for high school leavers is food or drink promoter at the supermarket. You have to attract customers' attention to buy the products and understand the promotional stands.
Salary: RM50 per day
3. Kindergarten teacher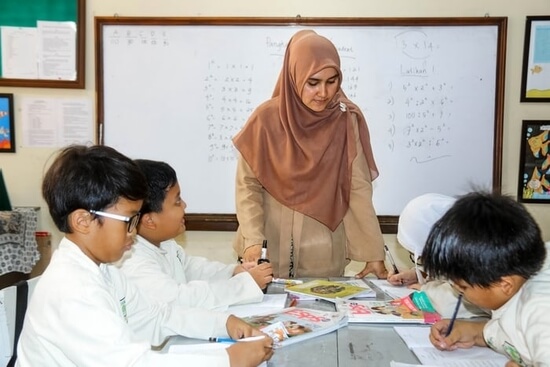 Kindergarten teachers work closely with children. They are responsible for teaching children basic educational skills that will prepare them for primary school.
You need to possess strong interpersonal and communications skills. Knowledge of the subjects you are required to teach is a must. Other social skills, personal hygiene, basic reading skills, art and music are also teaching fundamentals for children.
This job typically only applies to graduates with a background in early childhood education, but there are kindergartens that hire high school leavers to fill in a temporary spot.
Salary: RM500 - RM800 per month
4. Supermarket clerk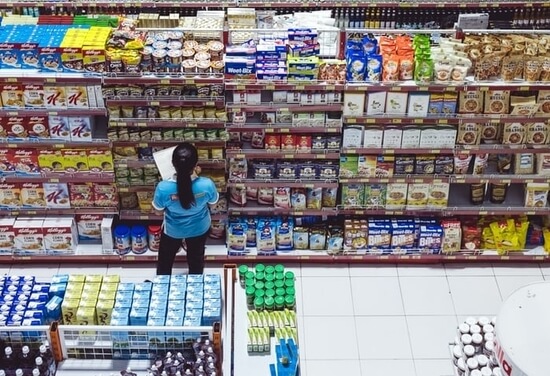 The duties for supermarket clerk include ensuring the stocks are arranged and recorded systematically. The skills needed are excellent commercial awareness, courtesy and organisational skills.
Other tasks may include cleaning the store, restocking shelves, handling the cashier counter and ordering stock. There will be a lot of customers asking help from you, so you also need to know the supermarket's layout and departments accordingly.
You will act as the first point of contact with customers and help them with information and support in buying groceries.
Salary: RM1,000 per month
5. Home tutoring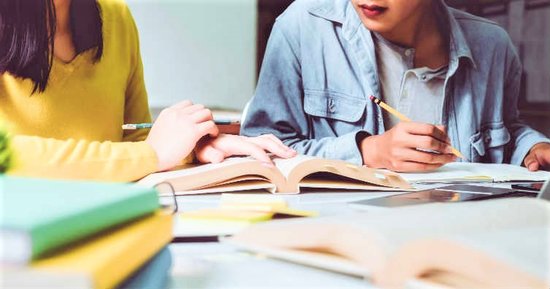 Skilled in certain subjects you took in school? You can become a personal home tutor to any younger students who need one-to-one teaching assistance. It can be science, mathematics, English, Bahasa Malaysia or other important subjects.
There are many parents who hire personal tutors for their children. Having a personal home tutor is believed to have helped students gain a better and effective learning experience.
Salary: RM30 - RM50 per subject
6. Front desk receptionist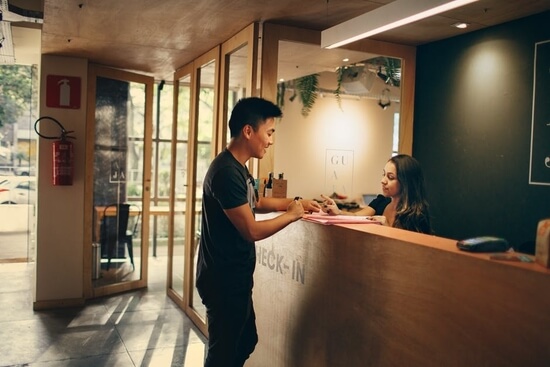 A front desk receptionist represents the first point of contact with clients or customers for companies, hotels, doctor's offices and more. The responsibilities include answering phone calls, greeting and assisting customers' inquiries.
The skills you need are excellent written and verbal skills as well as competency in Microsoft Office applications. You also have to look presentable because you represent the first impression of whoever comes to the office.
You can look upon the companies that accept SPM leavers to be their temporary receptionist.
Salary: RM1,000 per month
7. Freelancer
Well, if you insist on staying at home or not meeting people that much but still want to earn money, working as a freelancer is the best choice. But in order to be a freelancer, you need to build a platform.
For example, as a freelance writer or graphic designer, you need to make sure you already have an established portfolio that consists of all your works. It can be anything that you created from your school projects or assignments.
To get the tasks assigned to you, you need to do research on your own if there are any companies or individuals that are currently hiring a freelancer to support certain projects.
Other freelancing jobs may include translator, transcriptor, photographer, video editor and modelling.
Salary: Depending on the project
8. Food delivery rider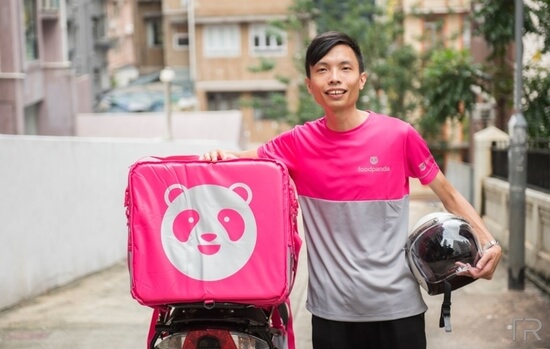 Image source: TeknoRatz
Food delivery rider is a demanding job, although the job is dominated mainly by the male, no harm for the girls to rock yourselves out there.
Please make sure you already have your license before applying for this job. What you have to do is very direct as you only need to deliver the food to the customers.
The best part about working as a food delivery rider is that you don't have to rush to go to work. It's up to your own schedule and timing. All you need to do is to reactivate the food delivery service app, once you're online, just wait for the orders to come in.
Taking care of your profile and rating are important as a food delivery rider. If you maintain your excellent rating, you will gain trust from customers. The salary you receive depends on the number of successful orders you receive per day.
Salary: An average of RM3,500 per month
9. Waiter or waitress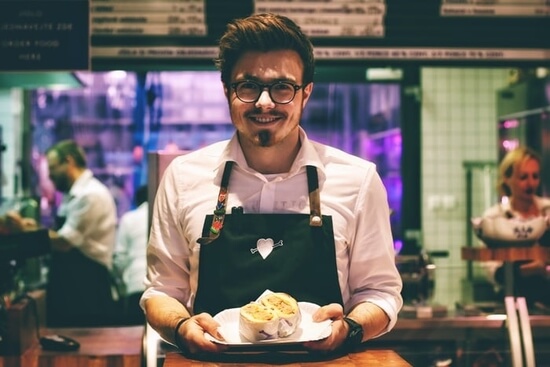 The main job responsibility as a waiter or waitress is serving the customers. You need to take orders and serve food and beverages to the guests who come to the restaurant.
Coming with a good personality, you have to be friendly, efficient and maintain a clean and safe work environment. Put up on a smile on your face is important so that the customers will always feel welcomed and comfortable.
The level of patience for this job is high. You will meet different kind of customers on a daily basis, so you need to know how to treat customers well. You also need to be well-equipped with the knowledge on menu recommendations.
Salary: RM1,100
10. Data entry clerk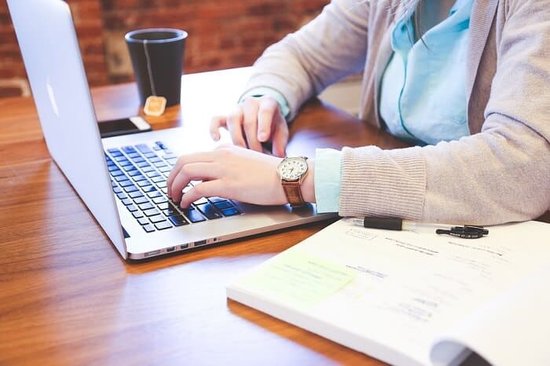 A data entry clerk transfers data from paper into computer files or database systems. You are required to type in all the data provided directly and correctly from customers. You are also responsible to verify and compare data with source documents.
You need to have excellent skills and knowledge of Microsoft Office applications as the duties are mostly focused on creating and sending out documents. You also need to possess a good command of communication skills and pay great attention to detail.
Salary: RM1,000
11. Caretaker
A caretaker is responsible for taking care or looking after assets, properties or individuals. The location is up to the employer to decide, you may work at homes, schools, private residences, farms and more.
There are different kinds of caretaker positions which are property caretaker and elderly caretaker. In order to do this job well, you need to be hard-working, honest, dependable and self-motivated.
Salary: RM1,200
12. Pet sitter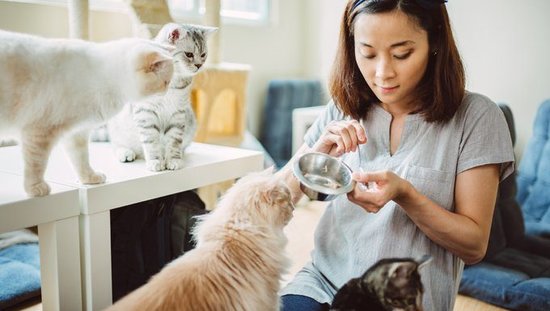 If you're an animal lover, this job is going to be fun! Pet sitters take care of pets, be it cats and dogs while the owners are away on vacation or working for long hours.
You may stay in pet owners' homes or host pets in your own home. There are also some pet shops or veterinary clinic that hire pet sitters. The responsibilities include feeding the pets with food, freshwater and most importantly, giving them companionship.
You must provide your pure love for animals, be patient, reliable and trustworthy. Every animal has different characters, so you need to be always ready for unexpected things.
Salary: RM1,300
The salaries stated above are the estimated amount, they may differ depending on the companies you got hired in for your part-time jobs. Working can be stressful, but it can be a great experience for you to obtain before furthering your studies to the next level.
What was your first part-time job while waiting for your SPM results? Share with us your experience in the comment section below!
Source: https://www.easyuni.my/en/advice/best-part-time-jobs-after-spm-2574/